Even if your restaurant dining room is closed—whether by choice or government mandate—there are ways to help drive revenue and connect with your customers.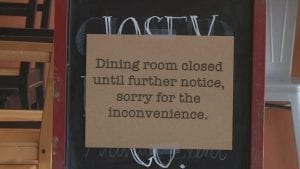 1. Offer pre-prepped, make-at-home meal kits
Keep your restaurant running while delighting your customers with pre-prepped, recipe-portioned, ready-to-create versions of your dishes. Include printed, step-by-step directions from the chef (you can protect your secret ingredients by pre-mixing spice blends). You can offer a single meal or weekly menu options if your operations allow, reallocating your front of house staff to help prepare, package or deliver the kits.
Bonus engagement: Consider adding a story about the meal's origin or inspiration. Tying your recipe to a region and adding a "Discovery Challenge" question ("This meal uses fresh basil. Where in the world is the largest production of basil?") could create a fun educational experience at home.
2. Use social media in new ways
Consider offering gift card promotions, such as buy $50 and get $10 free, or buy $100 and get $20 free. This can help you drive future revenue while building loyalty.
Bonus engagement: Offer your customers the option to donate their "bonus" gift card to a neighborhood organization in need. This can also create the opportunity to earn new and future customers too.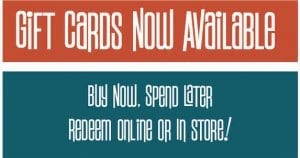 Got Questions? You can count on Cardinal!
We're committed to helping restaurants of all sizes navigate the many challenges of the coronavirus outbreak. For more information on off-premise optimization, take out and delivery options—please contact Cardinal Business Equipment.
Our restaurant solutions experts are in the trenches with our customers, working hard to help provide guidance, solutions and recommendations.
You can find us at cardinalbiz.com, call us in the U.S. at 1-800-338-5749