NCR Aloha Online Ordering
Add online ordering to increase customer traffic and sales
NCR Aloha Online Ordering makes it easy and convenient for your customers to do business with you. Use this hosted online application to provide customers with instant access to menus and pricing, transmit orders electronically to stores and drive revenues.
Benefits include:
Extending your business 

With NCR Aloha Online Ordering, you're no longer

limited to conventional business hours. Customers can place orders anytime,

anywhere, strengthening their connection with your restaurant.
Gaining customer intelligence 

Customers gladly input detailed personal data into the online ordering

solution, providing you with powerful intelligence you can use

to optimise marketing and operational decisions.
Driving customer traffic 

Customers can interact with your restaurant in a non-traditional way.

Online ordering allows customers to order the food they want,

when they want it, and enjoy it in the comfort of their own homes or on the go.
Placing accurate orders 

Since NCR Aloha Online Ordering integrates directly with

your store's POS system, customer transactions are fast and accurate.

Customers see exact costs, including taxes, when they check out.
Decreasing labor and data errors 

Moving ordering from faxes to the online application reduces staff labor

and data input errors. Customers enter web orders, including payment data,

which are instantly distributed to the store's POS system.
Contact Cardinal For Demo
Our staff is ready to assist you in all of your POS needs.
NCR Aloha Essentials
Experience what's NEW with Aloha
Restaurant technology is always changing. We want to make it easy for you to keep up.
Introducing NCR's exiting new upgrade program – The Aloha Essentials – an option designed specifically for our NCR Aloha customers. With this packaged bundle of new software, hardware and cloud applications, you can get your solution current and add even more capabilities.
What's Included in The Aloha Essentials?
The latest version of Aloha, version 15.1, with features and functionality like a sleek, intuitive interface, custom front of house reporting, new configuration tools and more.
Analytics app and reporting tool that deliver real time, actionable business data and insight into your operations.
Stored value capabilities that help you market your business and attract new customers with gift cards.
NCR Aloha Loyalty
Rewards and incentives to drive traffic
Repeat customers are more valuable and easier to attract than new ones. Many successful restaurant operators are turning to electronic frequency and restaurant loyalty programmes to deliver targeted rewards and incentives that stimulate repeat business and increase store traffic. The Aloha Loyalty solution enables your organisation to quickly design, rollout and manage effective loyalty programmes to engage your customers.
Stimulate repeat business Develop customisable, innovative programmes for individual or across multiple sites with unlimited bonus plans and reward structures. Offer flexible rewards including instant discounts, gift card credit and bounce-back vouchers.
Enable customers to manage their profiles Enhance the guest experience and reduce administration overhead by allowing customers to update their member profile information and see their current standings right from your restaurant's website.
Improve customer service Real-time promotions can be applied on the POS automatically when the reward is earned. Rewards can also be given in the form of added value on the customer's stored value card.
NCR Aloha Stored Value
Want to unlock customer value with gift cards?
NCR Aloha Stored Value helps restaurateurs get close to their customers by deploying gift card programs. This industry-leading gift card distribution and management system enables managers to strengthen customer relationships, create new revenue streams and drive repeat business. Benefits include:
Enhanced customer engagement. Gift cards help retailers deepen vital relationships, making it easy for customers to give gifts, pay for merchandise and add value to their cards.
Improving customer insight. NCR Aloha Stored Value integrates tightly with Aloha POS systems, prividing valuable data on customer preferences. Analyze when and where cards were used, what was purchased and the average amount spent.
Increasing marketing ROI. Create marketing campaigns that result in repeat business – and high ROE. Understanding your customers behavior will help you target offers for a higher response rate.
Creating new revenue streams. Offer multiple card types to build a new source of consistent and predictable revenue. In addition, gift cards turn loyal customers into active marketers of your restaurant, introducing your business to new clients.
NCR Pulse
Want access to actionable information anytime, anywhere?
Pulse is a versatile mobile application that leverages POS data to provide actionable, real-time information to a user's smartphone. Operators experience the nirvana of knowing exactly what is going on in their business regardless of where or when.
Pulse Real-Time Real-Time gives you instant access to your latest sales numbers and highlights interesting and unusual behavior so you can take immediate action.
The following information is now at your fingertips:
• Sales comparisons and forecasting
• High-volume sales data
• Sales categorized by type, hour and register
• Video monitoring
• Transaction-level detail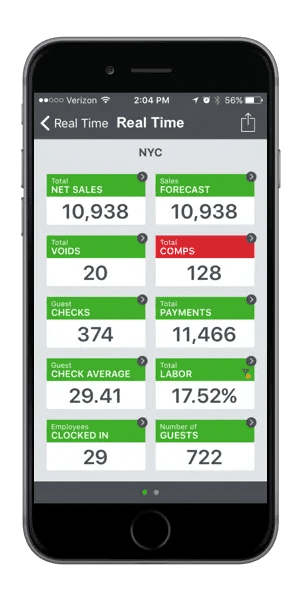 Aloha Configuration Center
Remotely access your site systems and perform updates automatically
Aloha Configuration Center is a centralized database management application that manages Aloha POS configuration settings for mult- store restaurant organizations. It offers remote distribution and access capabilities through an easy-to-use .NET rich-client interface.
Access your configuration data from anywhere Aloha Configuration Center provides secure access to your hosted configuration data from any location via the Internet.
This hosted solution provides a single point of administration at a data center that is backed by redundant Internet and database access. Network administration, data backup, server software and hardware maintenance are managed for you – allowing you to focus on your business.
Control your data with security roles and permissions
Each user account can contain a unique set of job roles. Each job role is assigned a set of security permissions which determine the functions and options available to the user.
Record-level ownership assignments enforce multiple levels of data security. Each record in the database can be assigned an ownership level which determines who can view and edit the data.
Distribute data automatically and perform real-time updates
Each new menu item, price change or POS configurationupdate is synchronized with your sites through an automated distribution process.
Each site retrieves its database changes from the data center based on a configurable frequency and updates the appropriate terminals when a system refresh is performed or an end-of-day occurs. Certain updates such as price changes and adding employees take effect without requiring terminals to be brought down.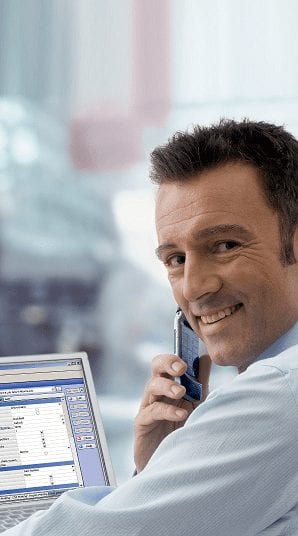 NCR Customer Voice
Improve your bottom line by identifying the profit impact that
customers have on your business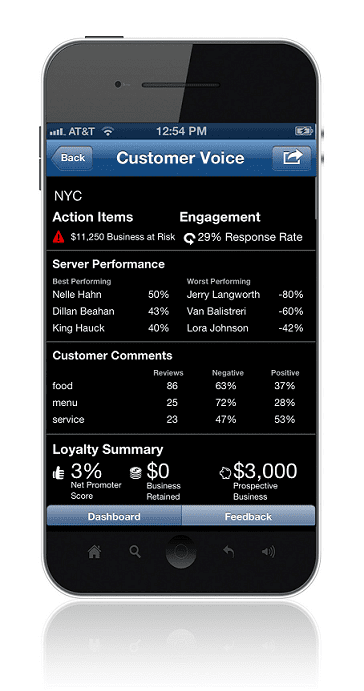 NCR Customer Voice is a web-based customer loyalty, retention and
referral tool based on the Net Promoter Score® that provides you
with instant feedback of your customer's experience. You will receive the necessary tools to turn your happy customers into an unpaid sales force and leverage the power of social media channels as a referral service.
Receive instant feedback from your customer's responses
• Prompts your promoters (those who rated a 9 or 10) to"spread the word" through their social media channels •Receive customer specific details that allow you to followup promptly to improve your customer satisfaction and retention
• Manage your existing customer base by following up with identified passives (those who rated 7 or 8) and detractors(those who rated a 6 or below) 

Monitor your business's reports and numbers

•Track the exact dollar amount associated with your prospective business
•Compare individual restaurant performance
•View your business at risk, customers, leads,recommendations, response rate, marketing and reports
•Display Loyalty summary with ongoing NPS® percentage
Get instant feedback with Customer Voice through NCR Pulse

•Have instant access to customer feedback through themobile dashboard
•Receive direct comments from promoters and detractors toyour mobile device allowing you to take immediate action
•Directly identify your best and worst performingrestaurants as they rate on the NPS®
Aloha Insight
Increase the visibility and control of your operations – anywhere, anytime
Restaurant operators need centralised hosted applications to efficiently analyse operational data and automatically alert management to issues that require attention.
Aloha Insight is a web-based application that collects sales and employee data at the restaurant and makes it available via the Intranet and through distributed reports. This powerful tool provides critical capabilities to your business such as drilldown viewer options for fast, high-level to granular examination of data, real-time reporting and data replication for local data warehousing and exports to accounting, payroll and HR systems.
Grow revenue Measure operational performance accurately to make smart business decisions quickly.
Increase visibility and control Manage real-time critical data across all sites and implement new database changes in a single site or multiple sites.
Reduce operational costs Measure, control and reduce food costs by highlighting variances and forecast labour scheduling to maximise employee productivity.
Improve customer service Spend less time on administration and more time serving customers and improving employee satisfaction.
Customise your data Consolidate and customise multi-store reporting with extensive drill-down analysis by site, region or concept.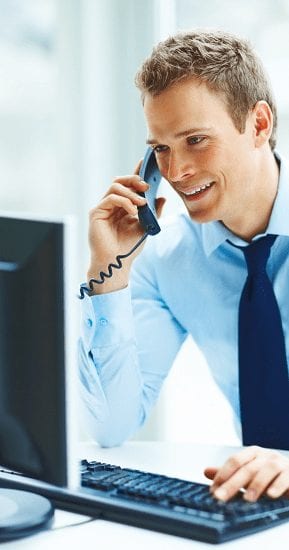 Aloha Restaurant Guard
Want to stop employee theft in its tracks and have
a better way to measure your employee performance?
Real-time monitoring and alerts are the best defense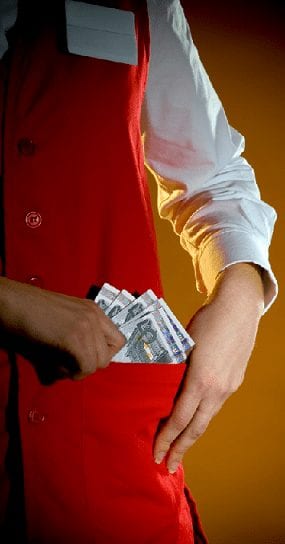 Aloha Restaurant Guard helps restaurant owners and operators put a stop to theft, which depletes profits and harms the customer experience. This powerful back-office solution provides managers with all the tools and insights they need to identify and mitigate losses proactively, while strengthening internal controls.
Benefits include:
Real-time loss prevention With Aloha Restaurant Guard, you can monitor transactions in real time to identify any fraudulent activity occurring at the terminal. Move swiftly to stamp out theft, minimising its impact.
Increased profitability Protect your restaurant's bottom line, freeing up capital for business growth and operational improvements.
Improved workforce management With Aloha Restaurant Guard, it's easy to determine your best and worst servers. Make the staffing decisions to foster employee engagement, creating a healthy workplace and motivating your
top performers.
Tools to deter theft Aloha Restaurant Guard enables you to act as the architect and visible champion of your loss prevention program. The system's real-time
reports and actionable analytics also serve as a powerful deterrent against theft in your restaurant.
Stronger operational controls Leverage NCR Aloha Restaurant Guard data to improve operational controls, preventing theft from reoccurring. Controls are adapted on an ongoing basis to reflect the latest theft patterns, protecting your
restaurant against the latest scams.